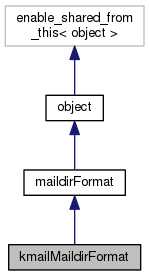 [legend]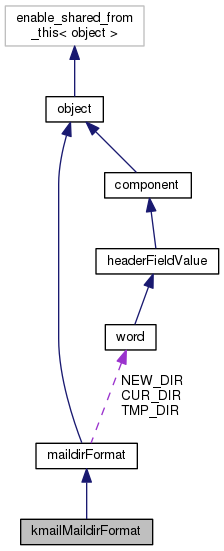 [legend]
| | | | | |
| --- | --- | --- | --- | --- |
| const string getName | ( | | ) | const |

virtual
Return the name of this Maildir format.
Returns

format name
Implements maildirFormat.
List subfolders in the specified folder.
Parameters

| | |
| --- | --- |
| root | root folder in which to start the search |
| recursive | if set to true, all the descendant are returned; if set to false, only direct children are returned. |
Returns

list of subfolders
Implements maildirFormat.
Quick checks whether this implementation can read the Maildir format in the specified directory.
Returns

true if the implementation supports the specified Maildir, or false otherwise
Implements maildirFormat.
---
The documentation for this class was generated from the following files: